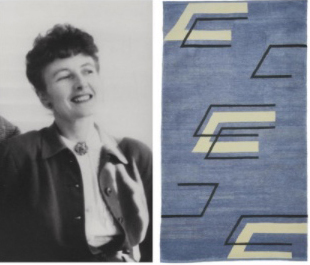 Marian Pepler: AA Women and Architecture centenary celebrations
Marian Pepler, architect and textile designer, will feature in a new exhibition celebrating the centenary of the admission of women to the Architectural Association School. The museum has lent some of her original drawings from the extensive collection of rugs and fabrics that she designed for Gordon Russell Ltd. The architectural historian Nikolaus Pevsner described her work as possessing 'a sensitivity and a quiet perfection not surpassed anywhere in Europe'.
AA Women and Architecture 1917-2017, runs from 7 October to 9 December 2017 at the Architectural Association, London
http://xx.aaschool.ac.uk/exhibition/
Look out for more of Marian Pepler's work in the Gordon Russell Design Museum's 2018 programme.