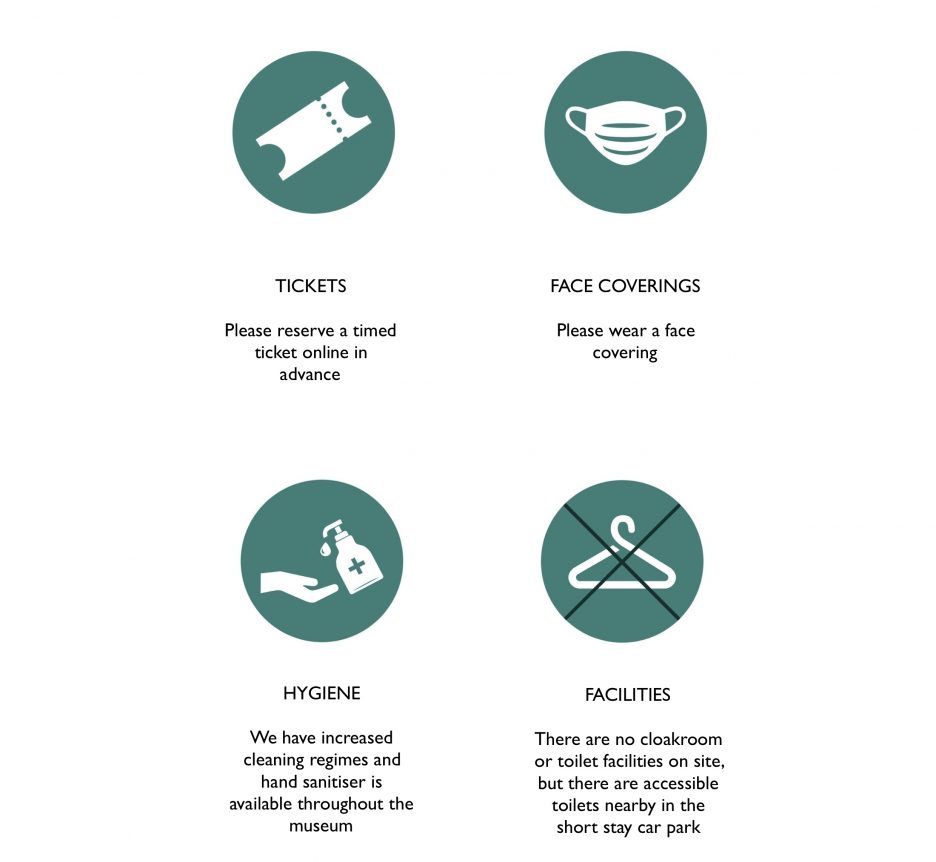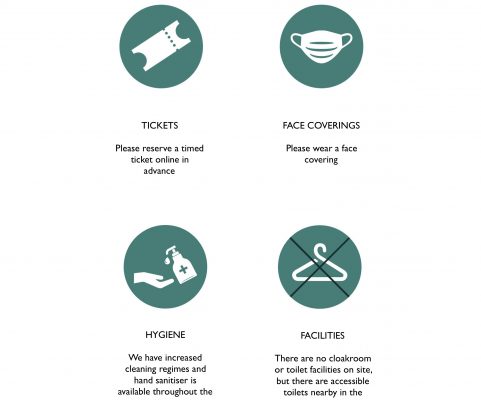 Safety information
We have made a number of changes for the safety of our visitors, staff and volunteers. Following the Government's announcement of the lifting of restrictions in England from 19th July, we will continue with the following safety measures:
 Here is what you can expect
Our staff and volunteers will continue to wear face coverings
We will continue to ensure the museum is ventilated, and the air quality is measured through a portable carbon dioxide monitor
A one-way route through the museum is in operation
Hygiene screens will remain at the welcome desk
You will find touch-free hand sanitising stations around the museum and frequently-touched surfaces will be regularly cleaned as part of our enhanced cleaning regime
We do not have toilets available on site, but there are accessible toilets located close by in the short stay car park 
  How you can help
Please wear a face covering
Please book your tickets online in advance
Please maintain a safe distance from others
Please use the hand-sanitiser provided on arrival. Further sanitising stations are available throughout the building. 
We are no longer accepting cash payments, so please be prepared to pay by card. Contactless payments are preferred where possible, and we also accept ApplePay.
Follow the guidance of staff and volunteers.
If you, or a member of your household has experienced any COVID-19 symptoms within the past 14 days, please do not visit the museum. If you wish to reschedule your booking please email info@gordonrusselldesignmuseum.org
We will continue to support the NHS Test and Trace service by displaying a QR code at the entrance to the Museum, which can be scanned by visitors who have the NHS Test and Trace app installed on their smart phones.  Contact details for visitors who would like to check in but do not have the app can be recorded on paper at the reception desk on request.  This information will only be used where necessary to help the spread of COVID-19 and will managed in line with General Data Protection legislation.