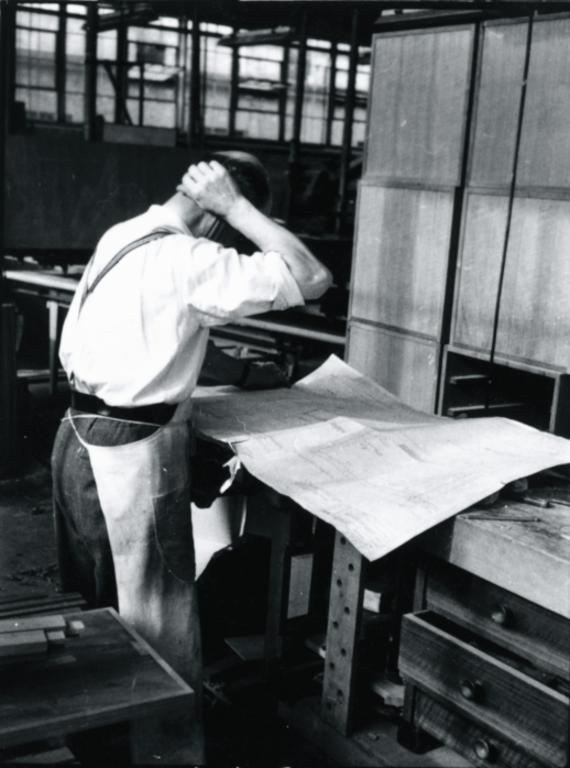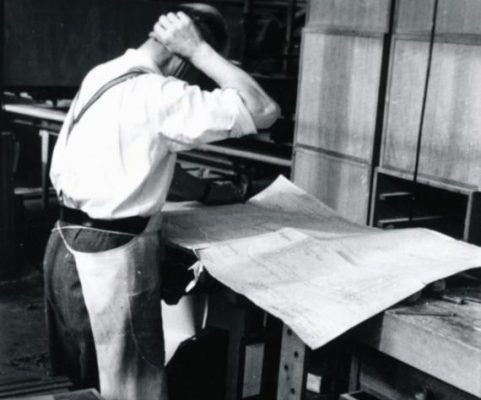 Frequently asked questions
Please note: due to government restrictions, the museum is currently closed and bookings are suspended until further notice
BOOKING TICKETS
Will I need to book a ticket?
Yes, we are asking all visitors, including Friends of the Gordon Russell Design Museum, to book a timed ticket online in advance. This is so we can manage the number of people in the museum at any one time and ensure everyone can keep a safe distance. You will then pay for your tickets on arrival.
Can I get a ticket in person on the day?
We can only accept advance bookings, and are not able to process bookings on site. However you are able to reserve a slot the same day by visiting the Art Tickets website.
What are your opening times?
We are open Thursday, Friday and Saturday from 11am-4pm. Please note that timed tickets are at intervals of 1 hour, and the last timed ticket entry is at 3pm
Will I have to queue?
We have allowed 1 hour between arrivals so the need for queuing is unlikely. Please arrive promptly for your allotted booking to maximise the time available for your visit, and the time to the next arrival. If you arrive early, there are benches available opposite the museum in Russell Square.
Are discounts and special offers still valid?
Yes. We are continuing to honour discounts for Caravan Club Members, overnight guests of Russell's Restaurant, Art Fund members and Museums Association members. Carers, students, and children under 16 are admitted free of charge.
Do I still have to book if I have a special offer or free/discounted ticket?
Yes, all tickets, including free tickets must be booked online in advance.
My plans have changed and I don't need ticket what should I do?
We have fewer tickets available than normal so if you book tickets you are unable to use it is important to let us know so we can offer the timed slot for someone else to enjoy. Please email info@gordonrusselldesignmuseum.org If you would like to book another slot please do so via the Art Tickets website
Can I book a group visit?
Group visits cannot be accommodated at this time due to social distancing measures.
HYGIENE AND SAFETY
What social distancing and hygiene measures do you have in place?
To help everyone keep a safe distance, we are managing visitor numbers through timed tickets and a one-way route through the gallery space. There is guidance signage on-site and hand sanitiser available in key areas, as well as increased cleaning regimes. We are only accepting card or contactless payments on-site to minimise touch-points.
Will I need to wear a mask or face covering?
Yes, from 8 August you are required by law to wear a face covering in museums and galleries, unless exempt
What personal protective equipment have you provided for your volunteers?
The volunteer team are given face coverings to wear if they wish to, although it is not mandatory. They also have hand sanitiser and wipes for equipment, and a Perspex screen has been installed at the welcome desk.
What steps have you taken to ensure visitors with disabilities have access to the museum?
Access and inclusion is an integral part of our plan for reopening, in order to create a safe and enjoyable experience for everyone. Please refer to our updated access statement for further details.
If I'm unwell on the day of my visit, what should I do?
If you or anyone you live with displays symptoms associated with Covid-19, or if you've recently been in contact with someone who has, or has displayed symptoms of Covid-19 please stay at home and delay your trip until it is safe to visit the museum. Please email info@gordonrusselldesignmuseum to cancel your booking.
FACILITIES
Will guided tours be taking place?
There are no guided tours running at the moment. This is so we can adhere to social distancing guidelines.
Are there toilets on site?
We do not have toilets available on site, but there are accessible toilets located close by in the short stay car park. See the Visit Broadway website for further information
Are there baby changing facilities on site?
No, we do not have baby changing facilities.
Are buggies allowed in the gallery?
Yes, as always we welcome visitors with young children and buggies to come and enjoy the museum. There is a lift on site to take you to the first floor. 
Is there a cloakroom?
We do not have a cloakroom on site. Please try to avoid bringing bulky coats and bags to the museum where possible. Single use bags are available on request for storing coats and wet umbrellas. Please take the bag with you on departure, and if necessary dispose of the bag in the bins opposite, in Russell Square.
Will I be able to shop at the museum?
Yes, ticket holders will have the opportunity to buy from our selection of UK made crafts and gifts in our on-site shop Plane and Saw. Due to social distancing measures, the shop is currently open to Museum ticket holders only. However, we will soon be launching an online shop, which will include a click and collect service. If you are interested in any products in the meantime please email info@gordonrusselldesignmuseum.org for further information.
What additional hygiene measures are you taking in the shop?
We are asking all visitors to sanitise their hands on arrival and regularly throughout their visit, and to keep handling of shop products to a minimum. Any items tried on (jewellery and other accessories) which are not purchased will be taken off display and quarantined for a minimum of 72 hours. There will be a self-service area for wrapping and packing purchases. Receipts can be emailed, or printed on request.
Can I pay using cash?
We are not able to accept cash. Please use contactless or card payments. We also accept ApplePay.
THE COLLECTION
Are you able to touch and look inside the furniture?
Unfortunately we are no longer able to offer this opportunity, or guided tours, due to social distancing and Covid-19 hygiene measures. Some of the pieces with particularly detailed interiors will be left open so that visitors are able to see inside and our volunteers will be happy to provide information and answer questions from the welcome desk on arrival and at the end of your visit.
Where can I find out more about Gordon Russell, or a particular piece of furniture?
Please email info@gordonrusselldesignmuseum.org If your enquiry relates to the archives, it will be passed on to our volunteer archive team. Please note that as the archive team work on a voluntary basis, and our hours are currently restricted, there may be a delay in responding to your enquiry. 
Can I make a donation?
Yes! As an independent museum and registered charity, we rely on ticket sales, shop sales and donations and are hugely grateful for any amount you are able to give. You can make a donation by adding it to your online ticket booking, via our JustGiving page, or one of our volunteer team will be happy to process a donation on request on the day of your visit. Thank you.