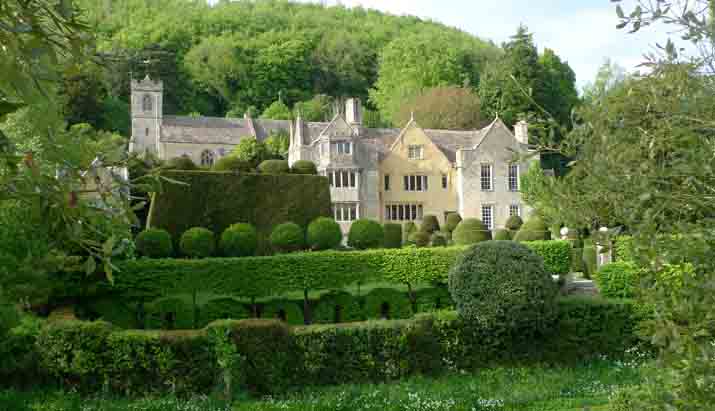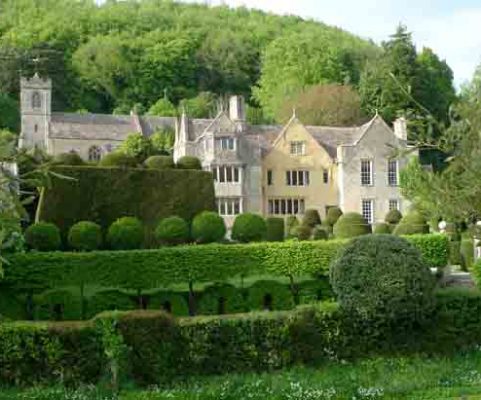 Wednesday 16th May 2018
OWLPEN MANOR HOUSE AND GARDENS
Cost: £25 includes coach travel, entrance fees and guided tour
With its magnificent 16th century Tudor Great Hall, 17th century Jacobean Solar and 18th century Georgian Little Parlour this manor house was saved from ruin after many years of neglect by the outstanding Arts & Crafts architect Norman Jewson and is now home to Sir Nicholas and Lady Mander and their family.  As well as an opportunity to see a series of unique painted textiles in the Great Chamber, Mander family portraits and objects, GRDM Friends will also see a representative collection of Arts & Crafts furniture and fittings.  From its hanging terraces, Georgian mill pond and lake, walled kitchen garden, magnificent yew topiary, old roses and box parterres, the gardens at Owlpen have been much admired by some of our foremost garden designers including Gertrude Jekyll, Sir Geoffrey Jellicoe and Vita Sackville-West.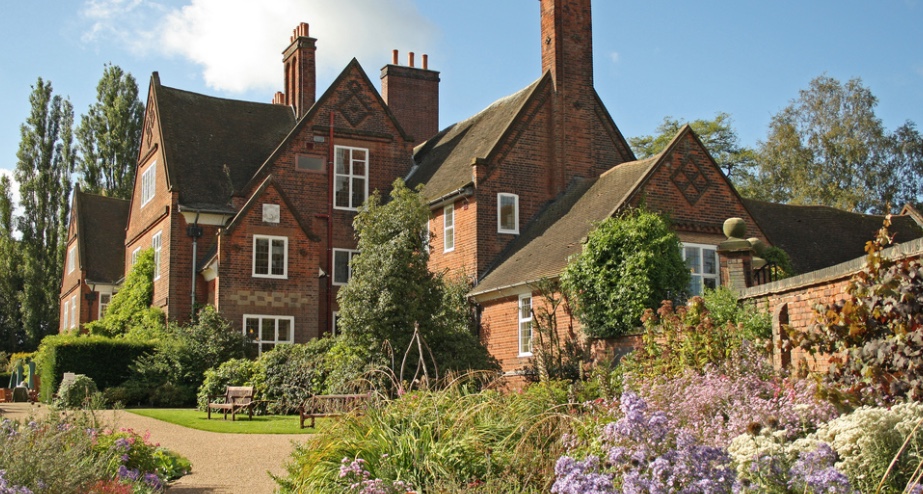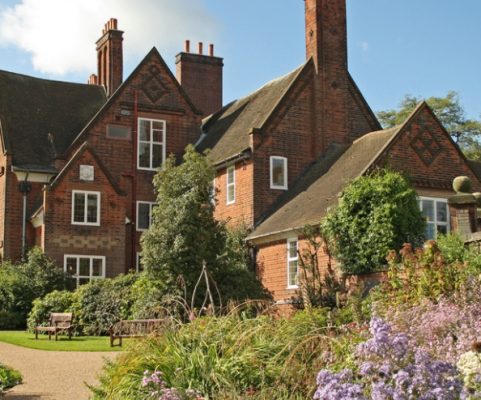 VISITS FOR 2017
Wednesday 19th July 2017
WINTERBOURNE HOUSE AND GARDENS Birmingham and ST MARY'S CHURCH, Lapworth, Warwickshire
Cost: £28 includes coach travel, entrance fees and contribution to Church funds
We will leave Broadway at 9.15 am for a self-guided tour of a rare surviving example of an Edwardian suburban villa built in 1903 for the industrialist John Nettlefold.  Our visit will also include a 45 minute tour of the seven acre garden inspired by Gertrude Jekyll.
After a pub lunch in Lapworth, at your own expense, we will they pay a short visit to see the Hugh Birkett woodwork and the New Jerusalem stained glass windows at nearby St Mary's Church.
WINTERBOURNE HOUSE BOOKING FORM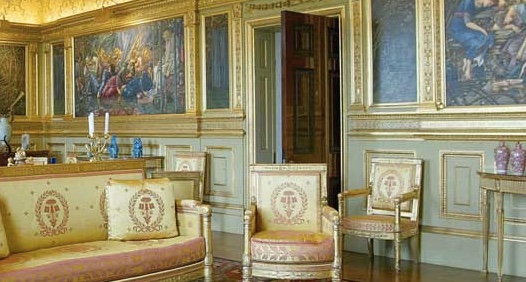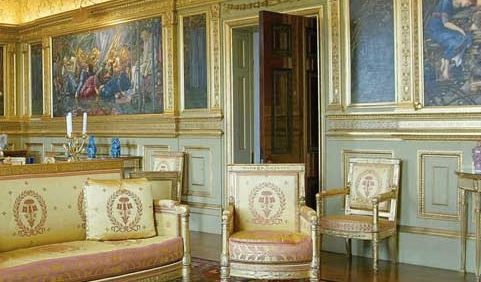 VISITS FOR 2017
Wednesday 13th September 2017
BUSCOT PARK, GREAT COXWELL BARN, THE PORTWELL BENCH, Oxfordshire
Cost: £25 includes coach travel, entrance fees and guided tour
Leaving Broadway at 9.00am we will visit Buscot, built in the 1780s and now the ancestral home of Lord Faringdon, for a guided private tour of the house by the curator.  Of particular interest is the Briar Rose series of paintings by Edward Burne-Jones in the Pre-Raphaelite room.  After lunch in Faringdon (at your own expense) we will have the opportunity to see the extraordinary Portwell Bench and its association with Salvador Dali.  The day will conclude with a brief visit to the nearby Coxwell Barn, which was much loved and much visited by William Morris.