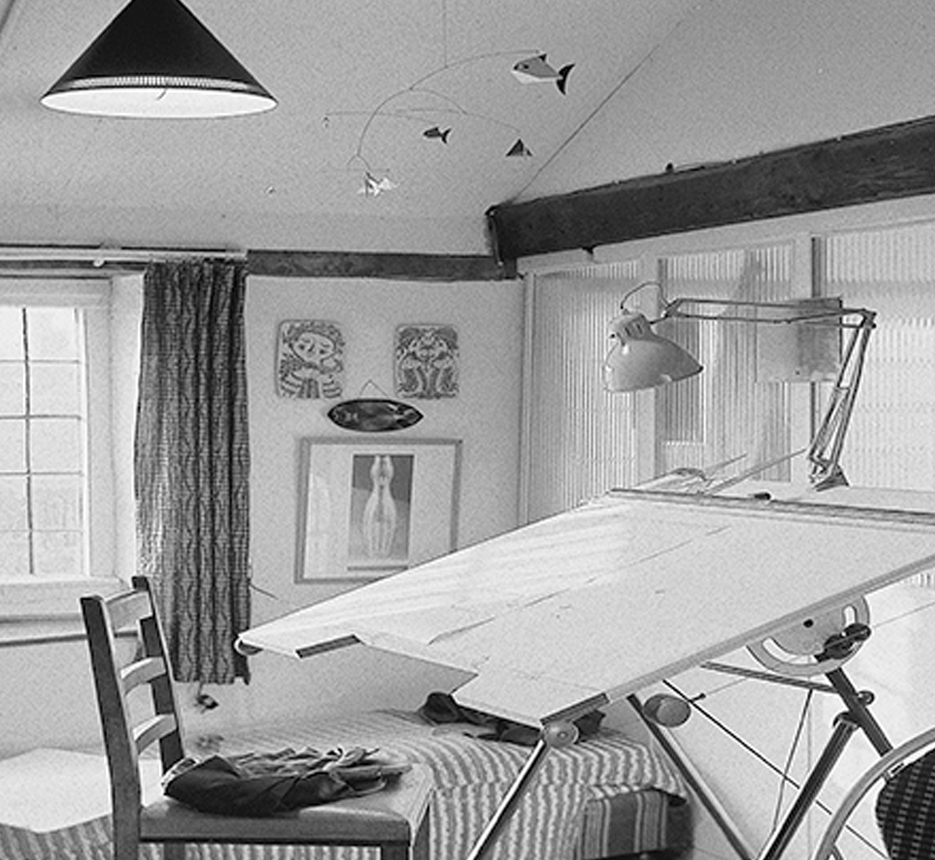 Robert Welch: Early Years From a Cotswold Workshop
After Gordon Russell introduced Robert Welch to the Old Slik Mill in Chipping Campden in 1955 the young designer set up his studio and workshop in this important building with links to the Arts & Crafts Movement.
Pioneers of accessible design the two designers championed affordable quality pieces for the home – many of which are now considered icons of 20th century design.  Both men were appointed Royal Designers for Industry.
This exhibition, which runs from 1 November to 18th December 2016, explores the first years of Robert Welch's design career and, using objects from the archive, models, prototypes and finished pieces, the display considers the relationship in his design work between innovation and tradition.
Photo of Robert Welch's first studio at the Old Silk Mill, 1955 courtesy of Robert Welch Design Archive
"I'm delighted that we are able to work in partnership with Robert Welch Designs to host this exhibition. I'm sure that visitors will enjoy learning about Robert's early design years which were also such a creative time in the Gordon Russell story." Gabrielle Falkiner, Chairman, Gordon Russell Design Museum"
Photo of Robert Welch's first studio at the Old Silk Mill, 1955 courtesy of Robert Welch Design Archive